About Us
Su'Veneers is a dedicated and huge retail lounge nestled in two prime locations of Mumbai, Grant Road and Vile Parle. It has been a trendsetter and a front-runner in showcasing innovation, exclusivity, and splendour at its best.
Committed to translate the essence of emotions, attitude, feeling, and thoughts into forms, textures, and colours through signature surfaces, Su'Veneers showcases exquisite wood veneers, laminates, solid surfaces, wooden floorings, mdf, highlighters, wall papers and other designer surfaces they are simply unmatched in terms of choice, quality and uniqueness.
With our expertise and experience, we bring you world-class surface solutions, new ideas and applications in decorative surfaces.
To uphold the legitimacy of quality, each product that we showcase is backed with quality certifications from reputed testing organizations in India and abroad. Whether your style is contemporary or classy, formal or funky, we deliver signature surfaces that are undeniably yours. You can experience a holistic view of various surfaces at our studio, which will help you pick the surface that will perfectly matches your taste and compliment your concept.
WHAT MAKES SU'VENEERS A SIGNATURE SURFACE STORE?

Availability Of The Ground Breaking Surfaces
We love to showcase innovation and to keep ourselves abreast with new designs, patterns, materials, etc. This helps us ensure that our range of surfaces is contemporary, innovative and in line with the fashion of the world.

Consultation
It's your space, your concept and you have a clear idea in your mind. We listen to that idea and work together, hand in hand, with you to develop combinations that will compliment your concept.

Holistic Approach
Once you enter Su'Veneers, you will realize everything you desire for surfaces is right here. We showcase everything under one-roof so you don't have to travel hither thither trying to find the exact match.

Everything On Display
We have everything on display so you can feel it, see it with your eyes, experience it and take the right decision. .

Overwhelming Ambience
Su'Veneers isn't a store, it's an experience. That's why; we create the perfect ambience for you to make your buying a worthwhile experience.

Veneer Lounge
We have created a studio for wood veneers only. Our customers can surf around, experience the ambience and pick the wood veneer that perfectly match your taste and requirement.

Customer Delight
At Su'Veneers, we believe in under commitment and over delivery to delight our customers.
TESTIMONIES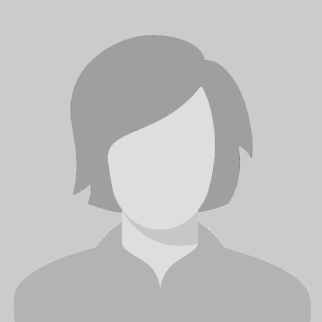 DUMMY NAME
, Dummy Company
Su'Veneers is always a pleasure to visit. It showcases the most exclusive species, range, and design in surfaces. Mr.VipulVora precisely understands the need and extends solutions, not simply products, which suffice the requirement. They genuinely have something different and he is willing to delivery innovative.